Rock Wrap & Roll
2187 N Clybourn Ave, Chicago, IL 60614
Order now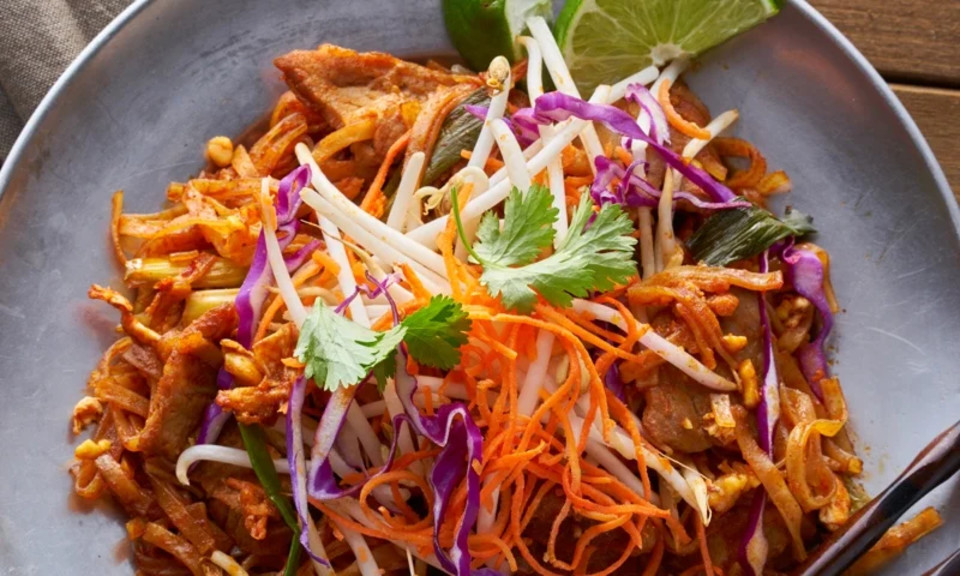 Clare
Rock Wrap and Roll is the best place ever. I do not like pad thai anywhere but here. The food is always hot. Any time I've ever had a question or concern about my order or the pricing I call and they are the nicest people who always answer everything for me. Don't low score them because of bad grubhub drivers that's not their fault! Give them a try their gyzoa is also really yum!
Jorge
The Pad Thai was just right! I gave the Crab Rangoon's a chance and they did not disappoint. I'll be more than happy to order from here again since they happen to have a coupon for almost any sized meal that you get. I ordered 30 mins before they closed and I was still able to get my order out on time like expected. Can't wait to order from here again!
Danielle
Love Rock Wrap and Roll! My office orders often with up to 15 people sometimes and Rock Wrap and Roll has taken the time to write individual names on boxes to ensure everyone gets their items. Exceptional customer service on their part! Plus, the food is awesome and the options are plenty!
Sarah
Absolutely love it!!! It's our go to spot. The staff is so friendly and always remembers us. They make excellent recommendations and are always willing to substitute or modify for us. They actually like making new combinations which I think is awesome! Always 5 stars
Devin
That was absolutely amazing, thank you. Delicious, beautiful rolls and fast, courteous service. Miso soup was a bit salty, but everything else was phenomenal. Promotional deal made it affordable. Highly recommend!
Robert
The food was fresh and delicious. I ordered delivery to my hotel room for a few weeks now. My favorite is the Chicken Panang. It's got an amazing sauce that I literally drink straight from the container! The manager even called me a couple of times to make sure I put down the correct number and another time to let me know the food was going to take longer than the app was reporting (it actually arrived sooner). Who does that? What great service. Thanks Rock Wrap & Roll. You guys really do rock!
Ann
The best!!!! Amazing, everything was so good. My son spent 2 years in japan and said this was as good as the food there. Thats high praise, he ate sushi almost daily!
Kate
Absolute best Thai in Chicago
About us
Asian, Dessert, Dinner, Japanese, Lunch Specials, Salads, Soup, Sushi, Thai
Today

Delivery: 11:00 AM - 9:00 PM

Takeout: 11:30 AM - 9:30 PM

Delivery

Monday:

11:00 AM - 9:30 PM

Tuesday:

11:00 AM - 9:30 PM

Wednesday:

11:00 AM - 9:30 PM

Thursday:

11:00 AM - 9:30 PM

Friday:

11:00 AM - 10:00 PM

Saturday:

11:00 AM - 10:00 PM

Sunday:

11:00 AM - 9:00 PM

Takeout

Monday:

11:30 AM - 9:30 PM

Tuesday:

11:30 AM - 9:30 PM

Wednesday:

11:30 AM - 9:30 PM

Thursday:

11:30 AM - 9:30 PM

Friday:

11:30 AM - 10:00 PM

Saturday:

11:30 AM - 10:00 PM

Sunday:

11:30 AM - 9:00 PM
Nest perfectly on the west of Lincoln Park, Rock Wrap & Roll, is the new BYOB restaurant to serve those who look for flavourful Thai food and artistry sushi at premium quality. We use fresh ingredients on every of your bites to satisfy your dining experience. With the two executive chefs Itti and Kit, this restaurant always has beautiful and delicious food to please your taste buds. Itti loves to bring his impression of home-style Thai cooking and combine with his personal search of ingredients. As a result, his creation is differed in presentation but yet remains the root of Thai cuisine. Meanwhile, Kit retains Japanese simplicity with fresh and natural taste toward every sushi piece, every sashimi slice, and every maki roll.